Analog audiometer with manual control Portable diagnostic instrument with sleek and sturdy classic briefcase housing.
Smart Connect
Operation at he press of a button. The new Smart Connect with its simple operation gives your customers a wireless connection with many communication media.
Smart Connect can be connected to up to two Bluetooth telephones. Incoming calls are recognized and forwarded to the hearing systems. Simply press the multi-function button and you can use speaker-phone mode. This uses the speakers of the hearing systems and the Smart Connect microphone.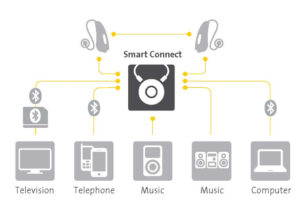 Smart Key
Smart Key is the acoustic remote control that fits in your pocket and can be used for all hearing systems of Tech Levels 4 – 16. Hearing programs or the volume can now also be changed without a wireless function. A keylock prevents buttons from being i advertently pressed. A status LED indicates whether the remote control is switched on. The hearing systems are controlled via high-frequency sounds.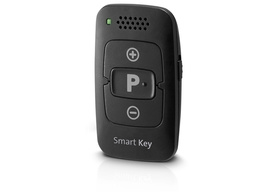 Smart Power
Various hearing systems support rechargeable as well as disposable batteries. An attractive battery charging station for safe, fast charging is optionally available. Rechargeable batteries – for cost-effective, independent operation of your hearing systems.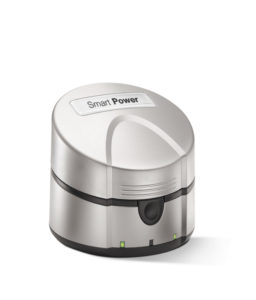 CROS RIC
WIRELESS CROS
For people who have unaidable hearing loss on one side, communication is often difficult, since they cannot be spoken to from both sides. For people who can hear normally on the other side (contralateral), Wireless CROS can provide support. The CROS RIC is used on the unaidable side; it picks up the sound via the microphones and transmits them wirelessly to a hearing system on the side with normal hearing.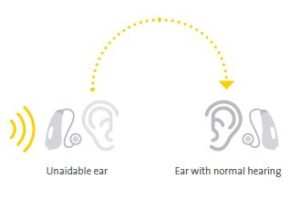 Smart Connect App
The free Smart Connect app makes it even easier for you to use the Smart Connect remote control for your hearing systems. The app allows you to select the required hearing program, adjust the volume, or switch to external audio sources discreetly using your smartphone.
In tech level 12 and 16 G4 hearing systems, you can also use the Smart Connect app to control the AudioDirSelect function. This allows you to select the direction from which you want to understand speech.
Smart Remote App
The free Smart Remote app converts your smartphone into a discreet remote control for your hearing systems. You can now customize and control hearing programs, volume, and tone simply via your smartphone without any additional accessories or costs.
CLIC MOULD 2.0
CLIC MOULD 2.0 is the ear mould for external receivers. The mini receivers and the small HF 4 wax guard allow a smaller CLIC MOULD for an even more individual fit.
The Clic Ball of the RIC ensures optimum hold and allows maximum movement.
The CLIC MOULD2.0 is available in 2 variants:
CLIC MOULD Standard
CLIC MOULD Long
Both CLIC MOULDs are available in Open and Power versions.